Bookmark April 12~D.E.A.R. Day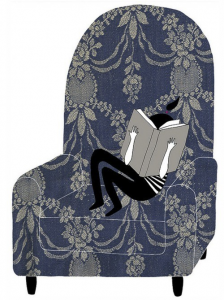 Bookmark tomorrow, April 12th for  D.E.A.R. Day — Drop Everything And Read Day–an event designed to remind folks of all ages to make reading a priority activity in their lives.
Grab a book and a big chair or a Kindle and a comfy cushion and get ready to read!
April 12th is the birthday of beloved author Beverly Cleary, whose characters Ramona and older sister Beezus are childhood favorites across the generation. On this day, families are encouraged to take at least 30 minutes to put aside all distractions and enjoy books together. What will you be reading?