The Placing Literature website has launched just in time for summer trips and adventures. I saw Placing Literature described on AppNewser, but my keen-eyed researcher, Mary, could not find it at the App Store. But the features are too fabulous to ignore and the web access is seamless.
Everytime I travel to present professional staff development sessions, especially if I am staying for awhile, I love to read a book set in the training location.
Wish this site had existed then…but it does now!!!
With the Placing Literature website, plot your favorite books on Google Map apps, even pinpointing exact locations from novels.  The Placing Literature  reflects crowdsourcing of locations and lets readers place literary landmarks in real locations on maps.  The locations are then included in the growing database and map (accessible by logging into your Google account.) Funding for Placing Literature is provided by the Arts Council of Greater New Haven, Connecticut.
Here is a sample of literary hangouts in San Francisco courtesy of GalleyCat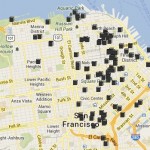 This map pinpoints where Tess is captured in Tess of the d'Urbervilles by Thomas Hardy.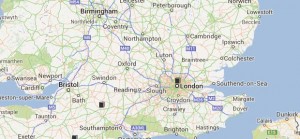 Now, yesterday was George Orwell's birthday and I know that he used the profits from his novel Animal Farm to buy a house on the island of Jura. Seeing the absolutely beautiful pictures of the landscapes of Jura, perhaps it would be best for me to plot and then pack up for my own little, summer excursion!   or vice versa!   🙂
~~~~
~~~~