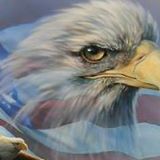 Today–August 2– is the anniversary of the official signing of the Declaration of Independence, 1776. It was introduced as a resolution by Richard Henry Lee, a delegate from Virginia on June 7, 1776 — a resolution that said, "That these United Colonies are, and of right ought to be, free and independent states."
Thomas Jefferson traveled more than 300 miles from his home in Virginia to the Continental Congress in Philadelphia. He was appointed to a committee — along with John Adams, Benjamin Franklin, and others — to write a declaration based on Lee's resolution. Jefferson did the writing: four pages in four days.
Congress adopted the Declaration of Independence on the cool, sunny morning of July 4 in Philadelphia.
On July 6, the first newspaper version of the Declaration appeared in the Pennsylvania Evening Post. The Declaration was read publicly in Philadelphia on July 8, and on the next day, Washington ordered that his own copy be read to the American army in New York. Ten days later, Congress ordered the Declaration officially inscribed and signed by members.
Twenty-four original copies of the Declaration of Independence are known to exist. Two are kept in the Library of Congress, one of them Washington's personal copy.
Source: The Writer's Almanac