My little porch garden is turning into a fun hobby for me…The metaphors for growth and change in the garden match the growth and change in the graduate students as their concept mastery and rich collaborative learning experience "grows."
There is value, too, in "puttering" through fun and easy tasks.
"Puttering renews the souls and inspires creativity," writes Eudora Seyfer in her blog post "The joys of puttering."  It feels good to putter through the growing garden space.
These November days are alternately cool and warm, as if the sun and sky are in a competition for seasonal control.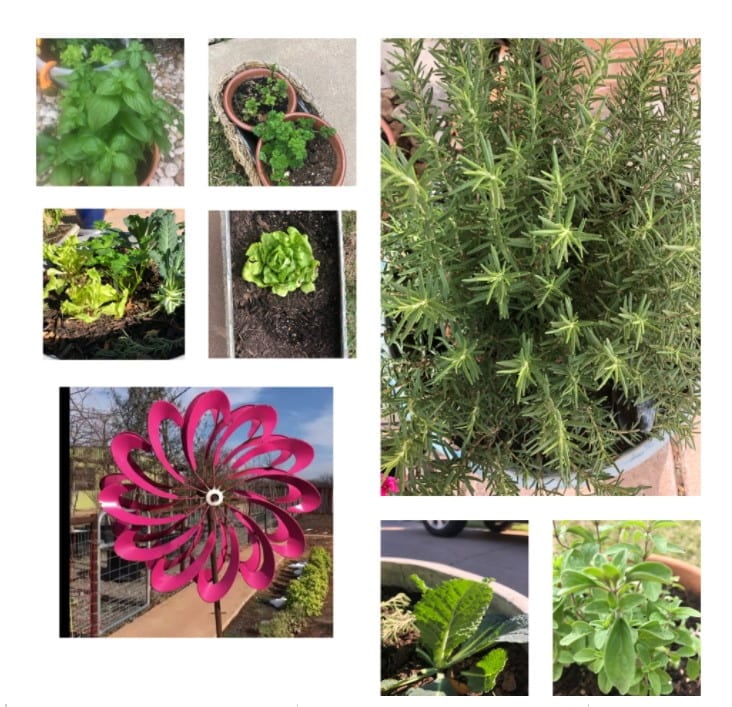 Photo collage made with PicMonkey
Reference
Seyfer, E. (2017). The joys of puttering. CSMoniter. https://www.csmonitor.com/2007/0823/p18s02-hfes.html
---
Click here for more posts about Gardening for Academic Growth