Dotstorming is such an innovative platform for participatory planning and authentic voice in learning experiences. Reminds me a bit of the Eboard platform from the burgeoning days of the Interwebs! Here is what a DotStorm board can look like, in its most minimalist form: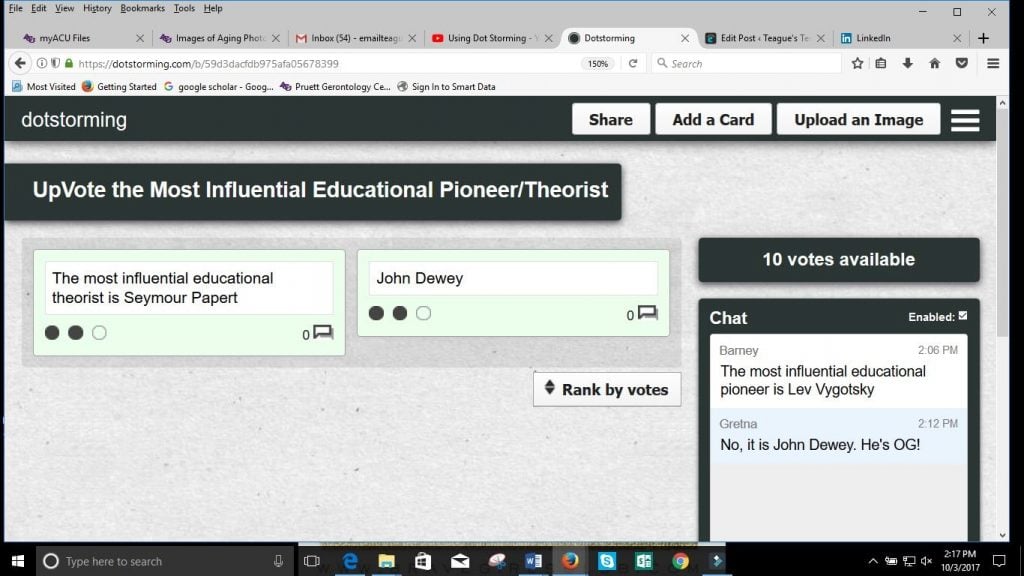 Try out Dotstorming by casting your Vote in my Dotstorming Poll.
Click this link: https://dotstorming.com/b/59d3dacfdb975afa05678399
Click on the "Add a Card" icon to cast your vote or vote on one of the choices already posted.
Want to learn more?
Here are a few tutorials for getting started and using Dotstorming:
From Brittany
From Michael
From Richard
Thank you to the Dotstorming creator, G. Marland!