The Pajama Elves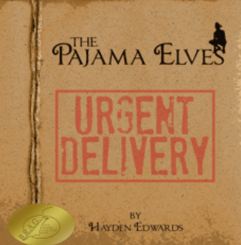 The Pajama Elves is the magical tale of elves at the North Pole who sew pajamas for good girls and boys. These pajamas are stitched with a magical thread that will guarantee a good night's sleep on Christmas Eve, and give Santa an opportunity to visit without being spotted.
It is a fun tradition that helps children cope with the anticipation of the arrival of Christmas morning, while offering parents an opportunity to coordinate pajamas for lovely Christmas morning photos.  The best thing about this tradition is that even long-distance relatives and parents who are not able to be with their children full-time can participate in it.
Paired with your favorite holiday pajamas, the book makes a wonderful gift – especially for new parents  looking to create lasting family traditions.
View Pajama Elves by clicking here…also, available in Kindle format