The Newspaper Clipping Generator is a vintage favorite for delivering personalized content in snippets.
Check it out: http://www.fodey.com/generators/newspaper/snippet.asp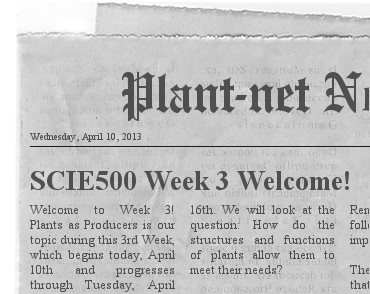 Fill in four text fields and click "Generate" to reveal your image clipping. Please do not use students' names or personal identifiers or actual newspaper names. To download your newspaper clipping, use the link at the bottom of the generated image. You can publish your image on your own website or blog.  Direct linking to the newspaper clippings doesn't work; the images are deleted from the server after a short time span. The sample above is for my online science course.