Digital media and emerging technologies, especially social media, change the educational lives of students, teachers, administrators… and those who love them! The rush to add associations labeled as "Friends," "Contacts," "Followers," "BFFs," "Super BFF," "Besties," "Mutual Besties," "Mutual BFs," (and many more), reflects the desire to connect and interact.
The spontaneity of participatory discussion is fun. Using long and short discourse, conversationally toned text, even emojis and animated gifs, ideas sprout, grow, and transplant across minds and miles.
Through the experience of a knowledgeable educator, the spontaneity of participatory discussion achieves a heightened level of learner engagement.
Over the course of the next several weeks, I'll be thinking and writing about The spontaneity of participatory discussion, or Participatory Spontaneity. I would love to learn about your experiences with Participatory Spontaneity too so please share comments.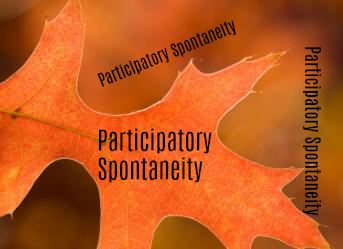 Additional Posts on Participatory Spontaneity