Huge techie kudos to friends at TCEA for their spreadsheet of  apps for the classroom by subject matter
Click on the link above or here to find apps for grades K-12.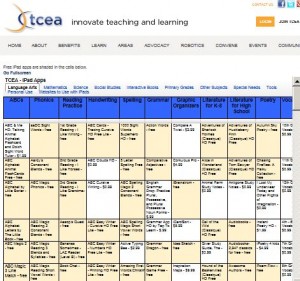 TCEA stands for Texas Computer Educator's Association. It is a member-based organization devoted to the use of technology in education.