For our Students in Online & F2F courses, (such as those offered by PBS TeacherLine and GCU) subuilding enduring knowledge structures together provides collaborative value & deeper learning (McTighe & Willis, 2019; Papert & Harel, 1991).
Here's how:
In resource share assignments, after posting in the LMS, invite students to also copy/paste their resources to a Class Community document (GDoc/Slides/Sheets, etc…).
At the end of the assignment, for students have co-constructed a comprehensive learning artifact of all their collaborative shares for enduring value and use in their current/future professional practice.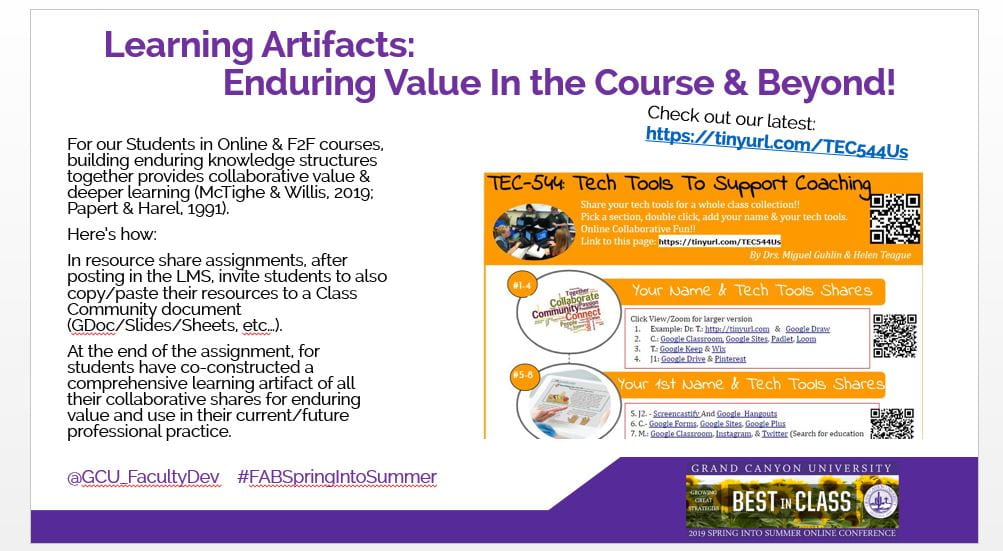 Check out our latest enduring value share: https://tinyurl.com/TEC544Us
~~~~
@GCU_FacultyDev #FABSpringIntoSummer