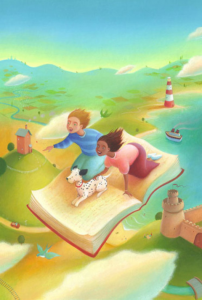 Tomorrow is Poem in Your Pocket Day: April 26 The idea is simple: select a poem you love during National Poetry Month then carry it with you to share with classmates, family, and friends.
~~~The Children's Poetry Archive is a great Search portal with archives of favorite poets and poems
You can also share your poem selection on Twitter by using the hashtag #pocketpoem.
Also fun is this idea for list poems…seamlessly easy for integrating into any curriculum!
~~~