BFF is an acronym for "Best Friend Forever." These websites and tips are so good that they will become your technology BFFs!
Here is an engaging and easy-to-use tool to add voice to your current posters and illustrations.
Just upload a picture or photograph to Fotobabble, then record your voice and click Save.
Fotobabble creates a link and an embed code that you can copy and paste into your class webpage, blog, and social media accounts such as Facebook and Twitter.
Kindly click on this link to see a sample I created called Writing: Providing Evidence of Reading Responses: http://www.fotobabble.com/m/Ym9DdkZXTElVTUE9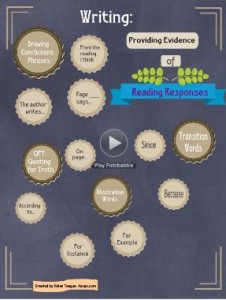 Fotobabble is a software company that provides free photo- and audio-powered social marketing solutions for businesses, brands and nonprofits. Fotobabble's integrated application suites help organizations attract and engage audiences across web, mobile and social networks.
Interactive images can be created online, no need to download any specialized software.